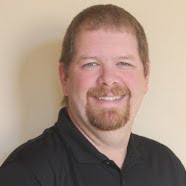 What's shakin'? It's Keith Wheeler and as you can probably tell already, I am not your typical writer. Not even close. In fact, I don't even write full time. In fact, I have a full-time "real job", an amazing wife and four awesome, yet unusual children.
I love virtually every form and genre of writing. Currently, as you can see from the website I write:
Children's Concept Books
Children's Picture Books
Young Adult Novels
And Non-fiction Books and Journals
All of that said, I have ideas for a couple Middle Grade books, so don't be surprised if you pop back to the site and see those books up here. You'll quickly notice that many of my books center around softball. Softball and baseball have been a huge part of my family's life for over a decade, so it was no shock to me when it started making its way into my writing.
Not only do I love writing, but I get some sick satisfaction in helping other people achieve their goals of becoming self-published writers, as well. For this reason, I decided to create a YouTube Channel and Facebook Group geared toward providing hints, tips and tricks on how to navigate the waters of becoming a self-published author.
Fun Fact: My first published work came at the age of 14 and was a poem that my English teacher submitted for me.
Fun Fact: My maternal grandmother, Ethel Morsey, was a published poet
Fun Fact: The first poem I had published at the age of 14 was in the same publication as 2 of my grandmother's works.
Fun Fact: My all-time favorite author is William Shakespeare.
Fun Fact: While I loved reading Shakespeare on my own, when it became required in English class to read Othello, I failed that section because I couldn't stay awake long enough to read it.
Fun Fact: The following summer, I read Othello on my own and loved it!
If you'd like to contact me, you can email me at: keith@kwheelerbooks.com