Picture Books
I love writing children's books. My wife says it's because that's where my maturity level peaked.(Guilty!) Regardless of the reason, I currently have 2 series' in the works.
My first picture book series is the My Buddy Knows series. This award-winning series, reached International #1 Bestseller ranking in 5 different countries, on Amazon. Reviews have come in from parents, teachers, principals and even pediatricians, all praising the unique flashcard-like approach of teaching beginning concepts like letters, numbers, colors, shapes and even educating children on the different names for baby animals. Many parents with children on the spectrum have found these books to be both helpful as well as engaging for their children.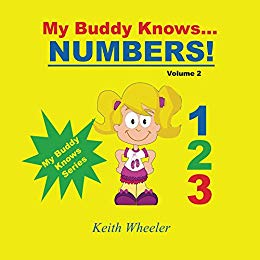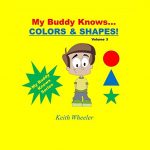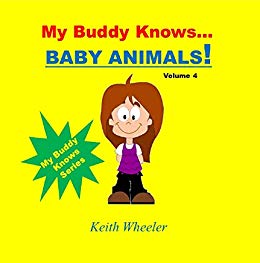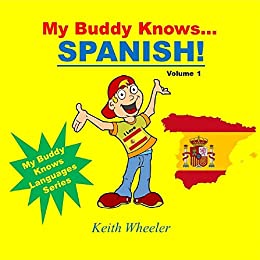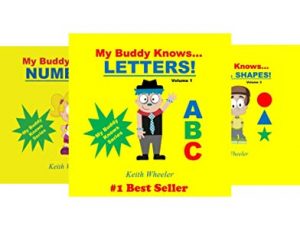 More About the My Buddy Knows Series
The My Buddy Knows series is a series of children's read along picture books. These fun and exciting books take the traditional method of learning through children's books and adds a unique spin. By incorporating a flash card-like format, these books give the child the opportunity to become more involved in the learning experience.
The Inspiration
I was helping my oldest son study for one of his college exams and we were utilizing the old fashion, homemade flash cards. That got me thinking of all the different classes I've used flash cards for over the years and then it hit me…"Why are flash cards so useful?" The answer, "because it's interactive!" You can use it to test yourself as well as with others help. So what better way to teach children? Not only can you use it to teach your child but they can turn around and use it to test themselves as well. With a wide range of topics from Letters and Numbers to Shapes and Reading. This is a series that will grow with your child.
The International Reviews
United States




Canada

United Kingdom

Mimi's Adventure
Mimi's Adventure, was actually the first children's book I'd ever written. Originally written for my oldest daughter when she was just 3 years old, it took me over 15 years before I found the perfect illustrator to bring my words to life. Harry Aviera did an amazing job and his illustrations along with my prose was enough to bring the traditional publishing house of, PenIt! Publications, LLC. to pick up Mimi's Adventure to be one of their published books.
There are many more adventures planned for Mimi and her little girl, so stay tuned…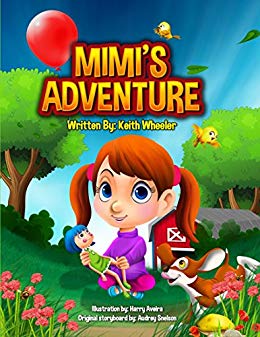 I decided to combine my love of writing with my passion for softball and the result was the One Call young adult novel series. Book 1, One Bad Call, follows Cam Dixon towards the end of her travel ball softball season just before her sophomore year of high school. Drama, deceit and lies abound in this exciting Book 1.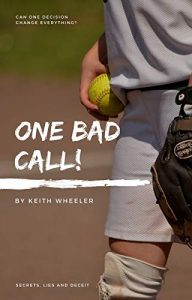 Shortly after One Bad Call was released, I was challenged by a fellow author to write a Kindle Short read. I had no clue what to write about, then it hit me(no pun intended), I'd write a prequel to One Bad Call.
Hit Like A Girl, learn how the characters in One Bad Call met as Cam tries out for her Freshman High School softball team.