I decided to combine my love of writing with my passion for softball and the result was the One Call young adult novel series. Book 1, One Bad Call, follows Cam Dixon towards the end of her travel ball softball season just before her sophomore year of high school. Drama, deceit and lies abound in this exciting Book 1.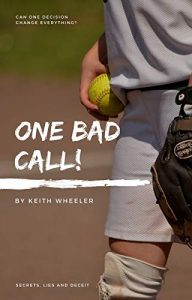 Shortly after One Bad Call was released, I was challenged by a fellow author to write a Kindle Short read. I had no clue what to write about, then it hit me(no pun intended), I'd write a prequel to One Bad Call.
Hit Like A Girl, learn how the characters in One Bad Call met as Cam tries out for her Freshman High School softball team.